2009 | 2008 | 2007 | 2006 | 2005 | 2004
Speakers for our 2009 event include: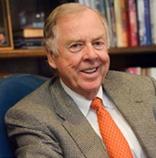 T. Boone Pickens

, Founder and Chairman, BP Capital
Pickens, founder and chairman, BP Capital Management, is principally responsible for the formulation of the energy futures investment strategy of the BP Capital Commodity Fund and the BP Capital Equity Fund. With more than $4 billion under management, BP Capital manages one of the nation's most successful energy-oriented investment funds. Through Mesa Water, Pickens is the largest private holder of permitted groundwater rights in the United States. Mesa Power is planning the world's largest wind farm in the Texas Panhandle. Clean Energy, which went public in 2007, is advancing the use of natural gas as a cleaner burning and more cost-effective transportation fuel alternative to gasoline and diesel.


Sheryl Sandberg

, C.O.O., Facebook
Named as one of the 50 Most Powerful Women in Business by Fortune and one of the 50 Women to Watch by the Wall Street Journal, Sheryl Sandberg is Chief Operating Officer at Facebook. She oversees the firm's business operations including sales, marketing, business development, human resources, public policy and communications. Prior to Facebook, Sheryl was Vice President of Global Online Sales and Operations at Google, where she built and managed the online sales channels for advertising and publishing and operations for consumer products worldwide. She was also instrumental in launching Google.org, Google's philanthropic arm. Before Google, Sheryl served as Chief of Staff for the United States Treasury Department under President Bill Clinton where she helped lead the Treasury's work on forgiving debt in the developing world. Earlier, she was a management consultant with McKinsey & Company and an economist with the World Bank. Sheryl received a B.A. summa cum laude in Economics from Harvard University and was awarded the John H. Williams Prize for the top graduating student in economics. She received an MBA with highest distinction from the Harvard Business School. Sheryl serves on the boards of the Brookings Institution, Women for Women International, V-Day, and the Ad Council. Sheryl was named as one of the 50 Most Powerful Women in Business by Fortune and one of the 50 Women to Watch by the Wall Street Journal.



Steve Jurvetson
, Managing Director, Draper Fisher Jurvetson
Steve Jurvetson is a Managing Director of Draper Fisher Jurvetson, a leading venture capital firm with affiliate offices around the world. He was the founding VC investor in Hotmail, Interwoven and Kana He also led the firm's investments in Tradex and Cyras, acquired for $8 billion. Current Board positions include Synthetic Genomics, IMMI, NeoPhotonics, and ZARS. Previously, Steve was an R&D Engineer at Hewlett-Packard, where seven of his communications chip designs were fabricated. His prior technical experience also includes programming, materials science research (TEM atomic imaging of GaAs), and computer design at HP's PC Division, the Center for Materials Research, and Mostek. He has also worked in product marketing at Apple and NeXT Software. (Crunch Base)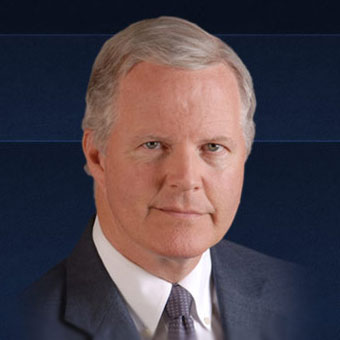 Tom Campbell
, Economic Advisor to Gibson Dunn & Crutcher, Visiting Professor, Chapman University. Former United States Congressman, former Dean of Haas School of Business, UC Berkeley
Tom Campbell, Tom Campbell served as Director of the FTC's Bureau of Competition in the administration of President Ronald Reagan, as United States Congressman for five terms representing districts in the Silicon Valley, as California State Senator, and as Director of Finance for the State of California. In Congress, Tom Campbell served on the Judiciary Committee, the Joint Economic Committee, and the International Relations Committee. He has served since 2004 on the Council of Economic Advisors to California Governor Schwarzenegger and was the Director of California's Department of Finance from 2004-05. Tom Campbell was a tenured Professor of Law at Stanford Law School from 1987 to 2002, and associate professor before that, teaching courses on antitrust, transnational litigation, regulated industries, international business transactions, microeconomics, public policy and the law, and European Union law. From 2002 until last July, Tom Campbell served as the Bank of America Dean of the Haas School of Business at the University of California, Berkeley. He is presently economic advisor to Gibson, Dunn & Crutcher, and Visiting Professor at Chapman University in Orange, CA.


Lip-Bu Tan
,
C.E.O. of Cadence and Chairman of Walden International
Lip-Bu Tan is the founder and Chairman of Walden International, an international venture capital firm founded in 1987. Mr. Tan also serves as a director of Creative Technology Ltd., Flextronics International Ltd., Semiconductor Manufacturing International Corporation and SINA Corporation. Mr. Tan received an M.S. in nuclear engineering from the Massachusetts Institute of Technology, an MBA from the University of San Francisco, and a B.S. from Nanyang University in Singapore. Lip-Bu Tan, a director of Cadence since 2004, who has been appointed Interim Vice Chairman of the Board. Effective as of January 8, 2009, the Board of Directors of Cadence Design Systems, Inc. appointed Lip-Bu Tan to serve as President and Chief Executive Officer of Cadence. Mr. Tan, who had been serving as Interim Vice Chairman of the Board and member of the Interim Office of the Chief Executive, will remain a member of the Board but will no longer be Interim Vice Chairman of the Board. (Forbes)


Sergei Beloussov
, C.E.O. and Founder, Parallels
Mr. Beloussov is a successful self-made entrepreneur and business executive with an outstanding 15-year track record in building, growing and leading high-performing, multi-national high tech companies in North America, Europe and Asia. Since 2003, he has been the Chairman and CEO of Parallels, a global leader in virtualization and automation software for consumers, businesses and service providers. Under Mr. Beloussov's leadership, Parallels has quickly grown to profitability and #1 market positions with its innovative desktop virtualization, OS containers and control panel product lines. He is also a Founder and major investor in Acronis, a global leader in storage management and disaster recovery software for consumers, SMBs and large enterprises. Previously, Mr. Beloussov co-founded and helped grow a PC manufacturing business to $150 million in revenue in less than 3 years, the S&W electronics company to over $500 million in only 8 years, and Solomon Software SEA — each of which has become profitable in the first year since inception. He holds a B.S. in Physics, an M.S. in Physics and Electrical Engineering with High Honors, and a Ph.D. in Computer Science from the Moscow Institute of Physics and Technology.


Reid Dennis
, Founder, Institutional Venture Partners
As the founder of IVP, Mr. Dennis has served as a General Partner or Managing Director of all of the IVP funds. Mr. Dennis was an early investor in and a Director of Exabyte Corporation, Seagate Technology, Sequent Computer Systems (acquired by IBM) and Stratus Computer (acquired by IBM). He has been actively involved with IVP's investment in @Road (ARDI) and currently serves on the Board of Directors of Dust Networks. Mr. Dennis serves as a Managing Director of IVP on a part-time basis, sourcing and evaluating investment opportunities and providing strategic advice to portfolio companies. Mr. Dennis is a past Chairman and President of the National Venture Capital Association and a past President of the Western Association of Venture Capitalists. In April 2000, he received the "Lifetime Achievement Award" from the NVCA. Mr. Dennis was also a founder and an original alumni investment manager of both the Stanford Business School Trust and the Stanford Engineering Venture Capital Fund. He has served on the Board of Directors of the San Francisco Opera Association for 37 years, including 14 years as Chairman. (Stanford)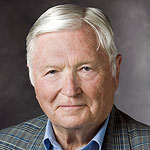 Pitch Johnson
, Founder, Asset Management Company
Mr. Franklin Pitcher ("Pitch") Johnson was co-founder in 1962 of Draper and Johnson Investment Company, venture capital company, and became an independent venture capitalist in 1965 as the founder of Asset Management Company, with which he is still associated. Asset Management Company has made over 200 venture investments during its more than 43 years of operation. He is also a past director of the National Venture Capital Association, a past president of the Western Association of Venture Capitalists, and was a trustee of the Foothill-De Anza Community College District for 12 years. He also taught a class in entrepreneurship and venture capital at Stanford Business School for 12 years and is still active on the faculty there. (Asset)


Dan'l Lewin
, Corporate Vice President, Strategic and Emerging Business Development, Microsoft
Dan'l Lewin, corporate vice president for Strategic and Emerging Business Development, is responsible for Microsoft Corp.'s global relationships with startups, venture capitalists and the business relationships with industry partners such as Adobe Systems Inc., Sun Microsystems Inc. and IBM Corp. Based in Silicon Valley, Lewin also has executive and site responsibility for the company's operations in Mountain View, Calif., which currently employ 2,000 people. Lewin serves on the boards of the Churchill Club; Software Development Forum; American Electronics Association; Santa Clara University Center for Science, Technology and Society; and the Tech Museum of Innovation, where he serves as chairman of the Tech Museum Awards program. He is also on the Corporate Advisory Board of the National Venture Capital Association. He holds an AB in politics from Princeton University.



Mark Gorenberg
, Managing Director, Hummer Winblad Venture Partners
Mark Gorenberg joined Hummer Winblad Venture Partners in 1990. He has served as a board member for start-up and public software companies, including AdForce, HomeGrocer, NetDynamics and Scopus Technologies. Currently, he serves as a Director of Aria Systems, Cenzic, Infopia, Kwiry, ontheFRONTIER, Omniture Replay Solutions, and Sonatype. Mark is also a member of the Board of Trustees for Massachusetts Institute of Technology Corporation and The H. John Heinz III Center for Science, Economics and The Environment.Prior to joining Hummer Winblad Venture Partners, Mark managed a number of new media areas and was a member of the original SparcStation I team at Sun Microsystems. He received a BSEE from the Massachusetts Institute of Technology, an MSEE from the University of Minnesota, and an MS in Engineering Management from Stanford University.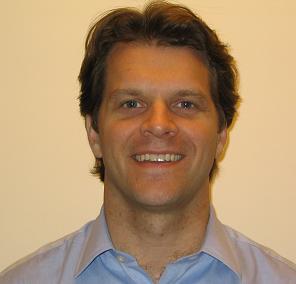 Matthew Clark
, Senior Director, Strategic and Emerging Business Team, Microsoft
Matthew Clark is Senior Director of Emerging Markets and Local Software Economy for the Emerging Business Team (EBT). Matthew is responsible for creating and delivering Microsoft business enablement programs that accelerate the growth of the most promising startups in emerging markets and build a supporting community of incubators, seed and venture capital around them. Matthew has over 12 years of experience driving business strategy and building private-public partnerships in the developing world. Prior to joining EBT in July 2008, Matthew oversaw Microsoft's worldwide relationships with international financial institutions like the World Bank, directing Microsoft's marketing and engagement on commercial opportunities, corporate social responsibility programs and policy. He has a B.A. in Political Science from the University of Toronto and M.A. in Political Science from McMaster University.



Vishal Makhijani
, C.E.O., Yandex Labs, Former SVP of Yahoo Search
Vish Makhijani is the President and CEO of Yandex Labs based in Silicon Valley. He is a seasoned Search and Internet executive with over nine years in the industry leading consumer and advertiser search businesses on a global scale. Prior to joining Yandex in 2008, Vish was SVP and General Manager of the Yahoo Search Group which included complete business and product responsibility for the core Yahoo! Web Search products and vertical destinations - Yahoo! Travel, Local, Shopping and Personals. Prior to leading the Yahoo Search Group, Vish was the Vice President of Yahoo! Search Marketing International and International Monetization. Prior to that role he was Vice President and General Manager of Yahoo!'s consumer International Search business. Before joining Yahoo!, Vish served as Vice President and General Manager of Inktomi. He had been with the company since early 1999, and, prior to his role in Inktomi Web search, headed-up Inktomi's investor relations program. Before joining Inktomi, Mr. Makhijani worked at PricewaterhouseCoopers where he helped Fortune 500 clients and leading technology, media and start up companies with financial reporting, mergers, acquisitions, and public offering issuances. Mr. Makhijani earned a Bachelor of Science degree from the University of Connecticut.



Bill Draper
, General Partner, Draper Richards L.P
With over forty years of experience, William H. Draper III is one of the West Coast's first venture capitalists. He is General Partner of Draper Richards L.P., a venture capital fund focusing on early-stage technology companies in the U.S., and Draper International, a venture capital fund investing in private companies with operations in the U.S. and India. Mr. Draper was founder of Sutter Hill Ventures in Palo Alto, California. During his twenty years as the senior partner of Sutter Hill, he helped to organize and finance several hundred high technology manufacturing companies. Mr. Draper served from 1981 to 1986 as President and Chairman of the Export-Import Bank of the United States. In 1986, he became the head of the world's largest source of multilateral development grant assistance, the United Nations Development Program. He is a member of the Council on Foreign Relations and the President's Council on International Activities at Yale University. In 2005, he received the Vision Award from SD Forum and was inducted into the Dow Jones Venture Capital Hall of Fame. In 2006, he received the Silicon Valley Fast 50 Lifetime Achievement Award, and the Distinguished Service Award from the Institute of International Education. Mr. Draper has a Bachelor of Arts degree from Yale University, and a Master of Business degree, with distinction, from the Harvard Graduate School of Business.



John Rockwell
, Managing Director, DFJ Element
John Rockwell has more than 18 years of experience investing in venture capital and developing companies commercializing applications of advanced materials and over 23 years of financial investment experience. Prior to Element, John was a Partner at Advent International Corporation and managed the firm's California office. John joined Advent in 1996 and participated in the direct investment activities of both Advent's EnviroTech and Advent Energy II funds. His primary areas of investment focus include advanced materials, energy storage, renewable energy, and supply chain management. Before Advent, John spent 7 years at Materia Ventures Associates, investing in and managing early-stage companies that were commercializing advanced material technologies. While at Materia, John also served as CEO of Luxar Corporation, a manufacturer of CO2 lasers for the medical market and as President of SSC, Inc., a manufacturer of high-performance ceramic oxide materials used in superconductors, fuel cells, catalysts, and other applications. From 1984 to 1988, John held various positions at 3M Corporation in its Acquisitions and Business Development Department.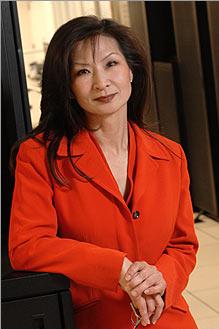 Claudia Fan Munce
, Vice President Corporate Strategy, IBM & Managing Director, IBM Ventures
Ms. Claudia Fan Munce is the Managing Director at IBM Venture Capital Group. She has held this position since March 2004. Ms. Munce is also Vice President at IBM Corporate Strategy. She joined IBM Research Division in 1985 and held many technical and business leadership positions. Ms. Munce has been the Head of IBM Venture Capital Group since March 2005. Previously, she was the Functional Manager at IBM Research overseeing technology transfer and licensing activities ... as well as defining new business opportunities with top IBM partners. Ms. Munce is also a Member of the Advisory Panel of Arcapita Bank, Venture Capital Arm and Arcapita Ventures I, L.P. She is the Chairman of NVCA Corporate Venture Advisory Board for 2007/2008 and also serves on the Board of Latin America Venture Capital Association. Ms. Munce has done a M.S. in Electrical Engineering and Computer Science from Santa Clara University and an M.B.A. from Stanford University. (BusinessWeek)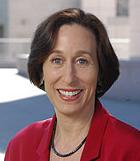 Tina Seelig PhD.
, Stanford University Professor, Stanford Technology Ventures Program
Tina Seelig, Ph.D. is the Executive Director for the Stanford Technology Ventures Program where she is responsible for strategic planning, operations, and outreach efforts of STVP. In addition, Tina is the Director of the Stanford Entrepreneurship Network and the co-Director of the Mayfield Fellows Program. Tina also teaches a course in the Department of Management Science & Engineering on Creativity and Innovation. Prior to joining STVP, Tina worked as an entrepreneur, management consultant, author, and scientist. Tina received her Ph.D. from Stanford University in 1985 where she studied Neuroscience. Her research focused on neurophysiology and neuropharmacology. While in school, Tina created and taught several new courses, including "The History and Philosophy of Brain Function". In addition, Tina has written several popular science books and has designed a series of educational games. Scientific American published her first book, The Epicurean Laboratory, on the science of cooking.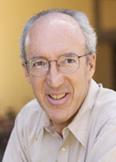 Ray Levitt PhD.
, Professor of Civil & Environmental Engineering, Stanford University
Dr. Raymond E. Levitt is Professor of Civil and Environmental Engineering at Stanford University and Directs Stanford's Collaboratory for Research on Global Projects. His research has developed new theory and tools to design organizations and information systems for executing complex, fast-track projects without quality breakdowns. His current research develops theory to support the design of governance arrangements for multi-sectoral, multinational, global infrastructure projects to enhance their financial, social and environmental sustainability over their 30-50 year investment life cycles. He co-authored Executing Your Strategy: How to Break it Down and Get it Done, published by Harvard Business School Press in 2007.

Lisa Edgar
, Managing Director, Paul Capital Partners
Lisa Edgar has been with Paul Capital since 2003 and is focused on all aspects of portfolio construction, manager selection, due diligence and investment monitoring for the Top Tier venture capital funds of funds offerings. Ms. Edgar currently serves on the Advisory Committees of four venture capital funds. Prior to joining Paul Capital, Ms. Edgar was part of the asset management team at WR Hambrecht + Co that focused on new and emerging private equity funds. Prior to WR Hambrecht, Ms. Edgar spent 10 years at Horsley Bridge Partners, where she was responsible for providing technology research assistance for the fund of funds program, co-managing the public portfolio of venture-backed distributions and buying and selling private equity partnership interests in the secondary market. She began her career as an Analyst at the Federal Reserve Bank of San Francisco. Ms. Edgar received a B.S. in Applied Economics from the University of San Francisco and an M.B.A. from the University of California, Berkeley.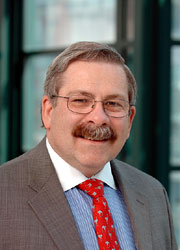 Varel Freeman
, First Vice President, European Bank of Reconstruction and Development
Varel Freeman oversees all banking operations of the EBRD. He chairs the Operations Committee which reviews all investment and loan proposals before consideration by the Board of Directors, and oversees the formulation of the Bank's strategy to effectively and efficiently promote the transition of the 27 countries where the EBRD invests. Mr Freeman is also a member of the Executive Committee of the Bank, which is chaired by the Bank's President, and acts in his absence.
Mr Freeman has extensive experience in emerging market economies working with both the private and public sector. He joined EBRD in June, 2006 from Baring Private Equity Partners, where he was Managing Partner responsible for Barings' private equity investments in Latin America and Africa. Previously he was partner at Chase Capital Partners responsible for investments in Latin America. Before moving to the private sector, Mr Freeman was responsible for a substantial portfolio of sovereign lending at the World Bank and later at its private sector arm, the International Finance Corporation, was responsible for capital markets investments in Latin America and was Director of the Asia Investment Department.
Mr Freeman graduated from Princeton University with Bachelor's and Master's of Science in Engineering degrees. He also holds a Master of Public Affairs degree from Princeton's Woodrow Wilson School of Public and International Affairs.
He is a citizen of the United States.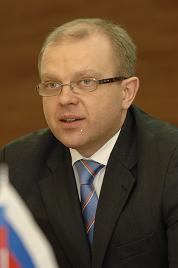 Yuri Soloviev
, C.E.O., VTB Capital
Yuri has a 15-year experience in investment business in Russian and international markets. He is a graduate from the Plekhanov Russian Academy of Economics and London Business School (executive MBA). He was Head of the Local Markets Trading Department in American investment bank "Lehman Brothers" in London. Previous places of work include: First Deputy Chairman of Deutsche Bank, Russia; Head of Investment segment in Russia and the CIS countries, the most lucrative and large Deutsche Bank Division in Russia and the CIS. He was responsible for activities in the Global Capital Markets in the region, including currency trading, interest trading, derivatives, bonds, granting different loans, securitization, shares trading, derivatives and structure instruments, operations on financing property purchase and infrastructure, private investments. He was also responsible for Analytics Department, Department of Debt Primary Market and Share Capital. Yuri is Member of the Board in Synterra and Euroteck, and Head of Board of Directors in DB Development.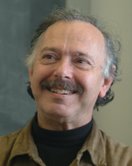 Richard Muller,
Professor, Department of Physics, University of California-Berkeley
Professor Muller is known for his broad range of achievements, in fields ranging from particle physics to geophysics, applied physics, and astrophysics. His achievements have been honored by many awards, including a MacArthur Foundation "genius" prize, the Alan T. Waterman Award of the National Science Foundation, the Texas Instruments Founders Prize. He was named by Newsweek Magazine in 1989 as one of the top 25 innovators in the United States in all fields. Muller's primary work in recent years has been in climate change, energy independence, alternative energy, and high-tech innovation. He is an active consultant to to many private companies on energy, technology, engineering and science. His skill at explaining science to non-scientists was honed over decades of advising top business and government leaders. His course, titled "Physics for Future Presidents", was voted by the study body to be the "Best Class at Berkeley. "His most recent book, "Physics for Future Presidents," was published by Norton in 2008.